Single Session Therapy in Action
Ultimo aggiornamento il 26/07/2021 Italiano 234 visualizzazioni totali
Single Session Therapy in Action
How to get the best out of every single (and often unique) session of psychotherapy and psychological counseling
Friday 10th and Saturday 11th of September 2021
An extraordinary online conference with 8 of the most important international experts in Single Session Therapy, including the founding fathers Moshe Talmon and Michael Hoyt, and with Flavio Cannistrà, Windy Dryden, Federico Piccirilli, Pam Rycroft, Jessica Schleider and Jeff Young.
You will have the opportunity to learn concretely from 8 of the best experts in the world how Single Session Therapy (SST) works and how to implement it in your specific clinical practice. SST is in fact an intervention methodology that crosses the various therapeutic approaches, which allows to optimize and obtain the best from each single (and often unique) session of psychotherapy, psychological counseling or other kind of professional counseling.
SST is transversal to approaches and effective with different types of users. During the conference you will be able to acquire practical applications on adults, children and adolescents, families
Never as in this moment!
The COVID-19 pandemic has created and is continuing to create an unprecedented emergency, even at the level of Mental Health. The WHO, like many other national and international reference subjects, denounce the significant increase in problems related to depression, anxiety, nutrition, abuse and addictions, domestic violence, school drop-outs, etc …
All the mental health professionals are called to face these new and complex challenges, in a context of limitations and growing economic uncertainty for the citizen who intends to start a clinical path. Never before has it become important – whatever your approach and / or model – to acquire methodologies and strategies that allow you to better optimize each individual clinical session.
Over the past decade, SST has seen an explosion of interest around the world. Evidence-based scientific research has increased exponentially, three international conferences have already been held, dozens of books have been published. There is now a solid and effective technical and methodological basis which, thanks to this extraordinary international conference, you will be able to acquire and integrate into your daily clinical practice.
Date and methods
The international workshop is held:
Friday, September 10, 2021, from 2:00 p.m. to 7:30 p.m., italian time
Saturday, September 11, 2021, from 09:30 to 15:45, italian time
It will be delivered through the ZOOM Webinar platform, with simultaneous interpretation from Italian to English (as regards the lectures in Italian)
The videos and educational materials will remain available for 12 months.
Training program
Friday 10th September
14.00 – Work start
14.15 – The person at the center: history and findings of SST
Why does 1 in 2 people, when proposed, think that one session is enough? Talmon traces the history and discoveries of SST and teaches us the most important learning made at the time and confirmed by over 30 studies: being able to put the person at the center of the therapeutic process is the best way to activate his resources and shorten the duration of therapy. There will be practical examples derived from his clinical experience.
Moshe Talmon, Psychologist, researcher, author and lecturer at Tel Aviv University and the Academic College of Tel Aviv-Yaffo, Israel. He is the founder and director of the International Center for Single-Session-Therapy and conducts training around the world for healthcare organizations and universities. He is the author of the bestselling Single Session Therapy: Maximizing the Effect of the First (and often Only) Therapeutic Encounter and father of the worldwide known Single Session Therapy method.
15.35 – Thinking of a single session: the mindset behind Single Session Therapy
Jay Haley (1990) argued that "therapies are not born long, they are made so. Therapists do not have the innate tendency to involve clients in long-term treatments. Without specific training, they would have to learn by trial and error how to do interminable therapies. " Making sure that a session is all that a person needs is first and foremost a matter of mindset. If we think that a therapy must last a long time, or that it cannot last a single session, it will certainly be like that. In this talk we will see how to adopt a single session mindset and how to use it in your clinical practice.
Flavio Cannistrà is a psychologist, psychotherapist, expert in Brief Therapies, co-founder of the Italian Center for Single Session Therapy. He has been trained in SST with Michael Hoyt and Jeff Young, later bringing SST to Italy. In addition to training Italian psychologists and psychologists in SST, he conducts research and interventions on the subject. With Federico Piccirilli he is the author of Single Session Therapy. Principles and practices (Giunti), the first Italian book dedicated to the subject, soon to be translated into English (Autumn 2021).
16.55 – Maximizing Every Single Session: Essential Practices of SST
An overview is offered that focuses on the thinking and practices that make SST effective and efficient. Emphasis is given to creating a context of competence involving Alliance-Goals-Resources and to a structure that organizes the tasks and skills required in the early, middle, and late stages of an SST, as well as to typical questions and techniques useful at different phases of a session. Examples, drawn from different authors and different theoretical approaches, will be provided.
Michael F. Hoyt, Ph.D., is a psychologist based in Mill Valley, California. He was one of the originators (with Moshe Talmon and Robert Rosenbaum) of the Single Session Therapy approach and is the author/coeditor of numerous publications, including Capturing the Moment (2014, with Talmon), Single-Session Therapy by Walk-In or Appointment (2018, with Bobele, Slive, Young & Talmon), and Single Session Thinking and Practice in Global, Cultural, and Familial Contexts (2021, with Young & Rycroft); as well as Brief Therapy and Beyond (2017).
18.15 – Getting started: the first 3 fundamental interventions of a Single Session Therapy
How to get the most out of every single session? In this meeting we will see the first three fundamental interventions to maximize the effectiveness of the psychotherapy and counseling session, taken from the Italian Center's SST Method: define the problem in operational terms, define the objective of the therapy and the session, ask for constant customer feedback. Examples taken from the actual clinic will be given, giving practical insights to introduce the three interventions into their own practice.
Federico Piccirilli, Psychologist, strategic psychotherapist, is co-founder of the Italian Center for Single Session Therapy and of the School of Specialization in Brief Systemic Strategic Psychotherapy "ICNOS Institute". Consultant in the field of Legal and Forensic Psychology, he works in the private sector dealing with orientation, skills assessment and training, as well as being Director of the APIS Center-Rehabilitation Services for the Developmental Age. With Flavio Cannistrà he is the author of Single session therapy. Principles and practices (Giunti), the first Italian book dedicated to the subject, soon to be translated into English (Autumn 2021).
19.30 – Closing of the works
Saturday 11 September
09.30 – Work start
09.45 – Helping those who help: Single Session Supervision
Now more than ever it is essential to help psychologists to better help their clients. For this reason, the Single Session mindset is useful and valuable in allowing the practitioner to make the most of each meeting, thus contributing to the greater effectiveness and efficiency of the therapy. In this contribution, Rycroft will provide valuable and pragmatic guidelines on how to conduct a Single Session Supervision.
Pamela Rycroft, Psychologist, psychotherapist specializing in family therapy, is a member of the Bouverie Center, where she held positions as Training Coordinator and Clinical Program Manager. She has published contributions on SST, bereavement, working with families and more. She currently focuses mainly on training, supervision and advice to various professional groups. She is co-author of the recent Single Session Thinking and Practice in Global, Cultural, and Familial Contexts (with Hoyt and Young).
11.05 – All together: SST with families
Jeff will present the essentials of Single Session Thinking and 10 core elements of Single Session Family Therapy. He will provide a guided imagery exercise to help participants experience how their own work would look like if they embraced Single Session Thinking. Jeff will share clinical examples, the organisational context required to support Single Session Therapy and discuss detailed strategies to help participants implement the approach into their practice. In the Q & A session following his presentation he will welcome any question about the approach.
Jeff Young. Professor of Family Therapy and Systemic Practice and the Director of The Bouverie Centre, La Trobe University, Melbourne, Australia. He is a clinical psychologist and family therapist who has worked, published and presented in the area of Mental Health for over 30 years. Jeff has been the President of the Victorian Association of Family Therapists, the President of the Australian & New Zealand Journal of Family Therapy and a member of the editorial committee for the Dulwich Centre Newsletter. He is a co-editor of two Single Session Books published by Routledge (2018; 2021) and two Special SST Issues of the Australian and New Zealand Journal of Family Therapy (2012; 2020).
13.15 – Stressed youth: SST for teenagers and children
Hundreds of psychosocial interventions have been identified as effective in reducing youth psychological problems, yet up to 80% of youths with mental health needs go without services each year. Even among youths who do access care, many drop out prematurely, and few receive empirically supported interventions. Thus, there is a need for brief, scalable youth psychological interventions – particularly programs deliverable beyond brick-and-mortar clinics and via nontraditional means to maximize potential for accessibility. In this talk, I will overview my research on developing single-session, mechanism-targeted interventions for youth mental health problems; identifying the mechanisms underlying their effects; and testing novel approaches to dissemination. I will describe our team's empirically-based approach to building and testing single-session, self-guided mental health interventions that target youth beliefs and parent beliefs and behaviors. Resources will be provided to support researchers and clinicians in applying our team's single-session interventions in their own work.
Jessica Schleider. Assistant Professor in the Department of Psychology and Clinical Psychology Ph.D. Program at Stony Brook University (NY), serves as a Faculty Affiliate at the Alan Alda Center for Communicating Science and was an Academic Consultant to the World Bank's Education Global Practice. She completed her Ph.D. in Clinical Psychology at Harvard University (2018), along with an APA-accredited Doctoral Internship in Clinical and Community Psychology at Yale School of Medicine. She graduated with a B.A. in Psychology from Swarthmore College in 2012. Her research on brief, scalable interventions for youth depression and anxiety has been recognized via numerous awards, including a 2019 NIH Director's Early Independence Award; the Association of Behavioral and Cognitive Therapies' 2019 President's New Researcher Award; and the Society of Clinical Child and Adolescent Psychology's 2021 Abidin Early Career Award. Her work has been featured in the Atlantic, Vox, and U.S. News & World Report, among others. In 2020, she was chosen as one of Forbes' 30 Under 30 in Healthcare.
14.25 – Single-Session Therapy in 18 minutes: Online demonstrations of REBT-based SST
In this talk, I will discuss the single-session work that I do for the REBT Facebook group where every Monday between 3pm an 4pm on Mondays UK time, I do three demonstrations of REBT-based SST on zoom in front of about 120 people. Each session with a volunteer lasts about 18 minutes and it is followed by a brief Q&A session with the online audience. I will outline some key ideas that I keep in mind when doing such demonstrations and discuss what my goals are for the session as an SST practitioner. During the talk I will show a video recording of one such single session with a volunteer who has given me her permission to do so.
Dr. Windy Dryden PhD is Emeritus Professor of Psychotherapeutic Studies at Goldsmiths University of London. For the last eight years Windy has devoted himself to disseminating SST and providing SST-based training and supervision. He regularly gives SST demonstrations and over the years has given over 500, both live and online. He has written a number of books on SST including 'Seven Principles of Single-Session Therapy (Rationality Publications, 2021).
15.40 – Closing of the works
Organization
The event is proposed by Liquid Plan srl in partnership with the Italian Center for Single Session Therapy, which has brought Single Session Therapy to Italy and which daily contributes to its dissemination and enhancement through the publication of articles and books, organization of training and information events, the creation and development of a wide network of international relations which – today – makes it possible to offer you this important event in Italy.
Docenti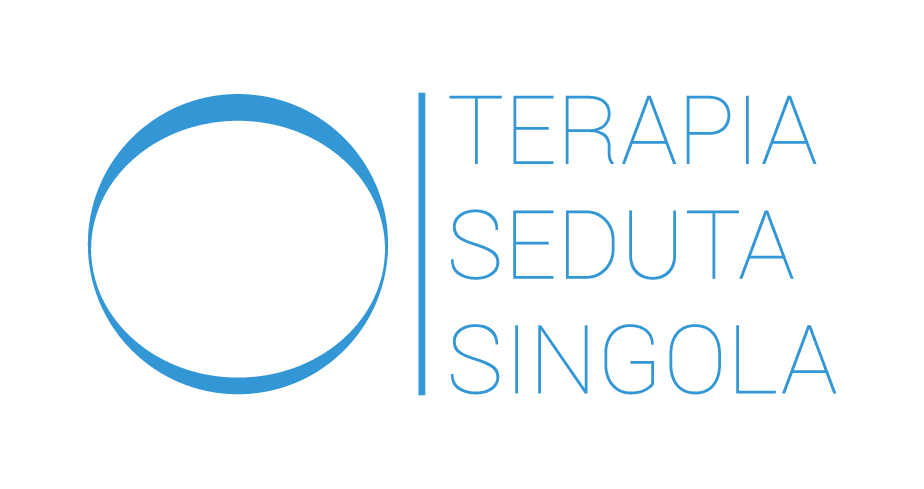 ---
Domande e risposte dei Colleghi
Non ci sono ancora domande, poni per primo una domanda per questo prodotto.
Solo gli utenti registrati posso inserire domande