Guy Macpherson, di The Trauma Therapist Project, dialoga con la Dr Jenn Turner, sul tema della guarigione incarnata.
Jenn Turner è una professionista della salute mentale e insegnante di yoga, ha sviluppato il protocollo per il primo studio di controllo randomizzato in cui il trauma-sensitive yoga è stato osservato come trattamento aggiuntivo per i traumi complessi. Insieme al collega David Emerson, nel 2008 ha avviato un programma di formazione per le pratiche yoga sensibili al trauma, il TCTSY (Trauma Center Trauma-Sensitive Yoga).
Jenn Turner è co-fondatrice del Center for Trauma and Embodiment (CFTE), si è laureata alla Lesley University con un master in consulenza clinica sulla salute mentale e ha iniziato la sua carriera nel campo della salute mentale lavorando con persone che stavano affrontando il recupero dall'abuso di sostanze e le esperienze di traumi complessi.
Ha anche studiato yoga al Kripalu Center for Wellness and Health. Lavora per supportare i clienti nel portare tutto il loro sé e il loro corpo in trattamento. Jenn Turner è entrata a far parte del Trauma Center nel 2007, dove ha condotto sessioni di yoga basate sul trauma.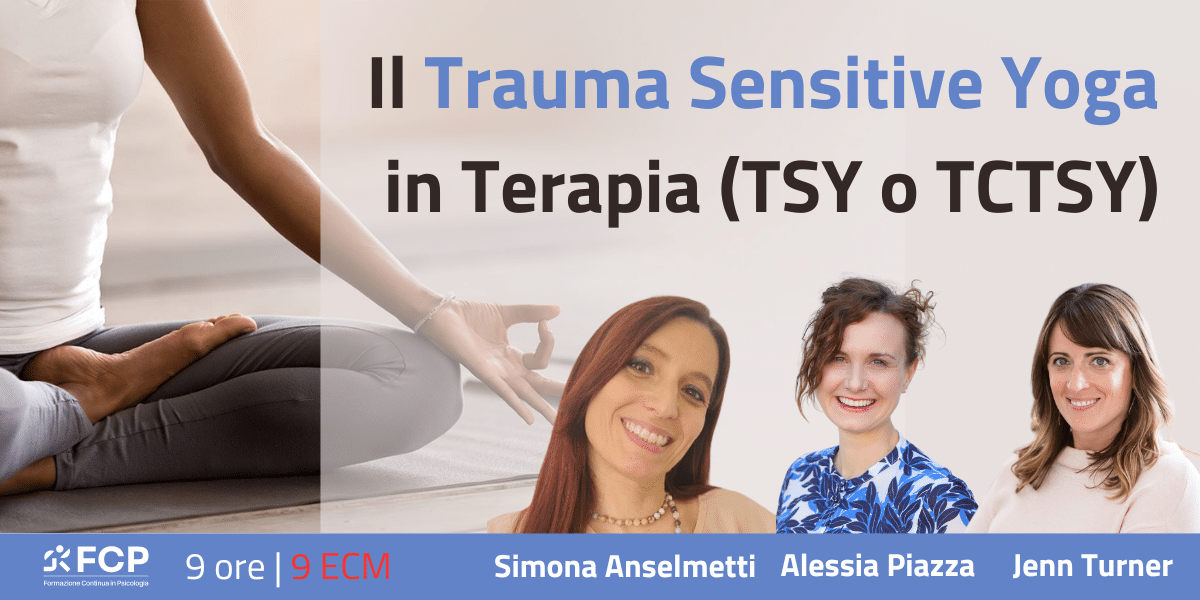 Hai trovato interessante questo contenuto?
Puoi trovare un altro video di Guy Macpherson qui: Psicoterapia Sensomotoria e Attaccamento, con Esther Perez
Grazie alla partnership con Guy Macpherson,
tutti i membri FCP potranno godere di uno sconto del 20%
sul piano mensile e annuale di Trauma Therapist | 2.0,
inserendo al momento della registrazione il codice coupon:
traumaformazione